Judy Worth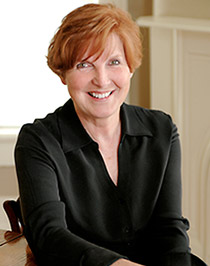 (859) 494-9889 | email ↓
In her heart, Judy Worth has always been a teacher, and she's quick to tell you that she comes by it honestly: "Though they were never employed as teachers, my parents were always teaching in one way or the other: Scouting, Sunday school, Little League, ESL. They showed me very early on how knowledge can help others help themselves, and I guess I never got over it."
Born in Dallas, Texas, Judy and the Worth family moved around some as her dad's career in insurance demanded. After brief sojourns in Michigan and Illinois, she returned to Dallas and graduated from Richardson High School. After graduation, she attended Harding College, where she majored in English, minored in Social Science, and not surprisingly, got a teaching certificate.
Her early career after Harding gave her a wide range of experiences, from working in a New Jersey psychiatric hospital, followed by work at an insurance company to teaching two years in the public schools in Kentucky before returning to school herself to acquire a Master's Degree in curriculum design. As a graduate assistant she simultaneously worked with nursing students at a neighboring university to help them raise their scores on nursing state boards.
She and her partners at Lean Transformations Group do things a little differently, and their clients couldn't be happier about that. "Most often, Lean consultants focus on how the tools of Lean will help organizations do more with fewer resources, to be more efficient," she says. "We definitely want our clients to be more efficient, but we also want to leave them with all the problem solving capability they'll need to keep getting better in a world that's constantly changing."
And to make that happen, Judy finds herself doing every day what she does best: facilitating groups of leaders and helping them find what works; shining the spotlight on the issues and challenges her clients face; and then helping them develop their own solutions to those problems and become a place where every single individual is actively engaged in solving the right problem.
Judy lives in Lexington, Kentucky.