David Verble
LTG Partner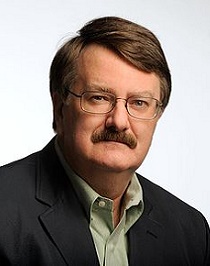 (859) 619-2940 | email ↓
David has been a performance improvement consultant and leadership coach since 2000. Prior to that, he worked for Toyota in North America for 14 years, first as an internal change agent and later as a manager of human resource development at the plant and North American levels. He has been on the workshop faculty of the Lean Enterprise Institute for eight years and has done presentations and workshops to support a number of the LEI affiliates in the Lean Global Network.
David is a partner in the Lean Transformations Group and is based in Lexington, KY, where he works through Verble, Worth & Verble.
He has worked with clients in manufacturing, healthcare, finance, and higher education in North America, Europe, Asia, and Australia. His work has focused on supporting clients in process improvement, development of lean management systems and practices, strategic thinking and problem solving, and leadership coaching for managers and executives. He has a graduate degree in instructional systems and performance technology and training in consulting psychology. David's primary experience in healthcare has been an eight-year relationship with a hospital in Canada. His other work in healthcare has included projects at Mayo Clinic and University of Michigan Health System.