Workshops
LEARNING TOGETHER
Leaders and teams embrace the hard work of transformation when they know there must be a wiser way forward. Successful transformations are driven from within, and real change only occurs when leaders leverage the creativity, skills, and problem-solving capabilities of all team members.
At Lean Transformations Group, we don't fix problems; we help you achieve extraordinary performance improvement by engaging people in more effective problem solving at all levels. We like solving problems, we love helping organizations transform themselves, and we're passionate about learning together with our clients. All of this requires strong relationships based on trust and respect. We aim to earn your trust and listen closely every step of the way.

Here's a bit more about us below. Read on for the featured workshops we are offering now and find a full list of LTG workshops at left.

JIM LUCKMAN & ELIZABETH LUCKMAN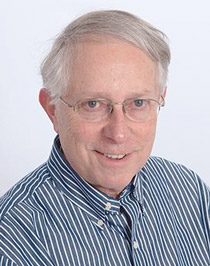 Jim Luckman has unique expertise at the intersection of executive leadership development, lean thinking, and complexity science. He likes to solve complex business problems and help others do the same, as he shares in his new book, Transforming Leader Paradigms (Routledge, June 2019). Based on over 10 years of research, the book is a deep dive into how leaders can reshape their own thinking in order to change the trajectory of their organizations. Much of Jim's career has been about this very challenge: learning which assumptions keep leaders stuck in a cycle of "Blanket Solutions Thinking" and which assumptions help leaders develop new habits based on "Problem-Solving for Complexity." For over 25 years, organizations large and small (and from nearly every industry!) have called Jim for guidance and support on leadership, management, and improved business performance.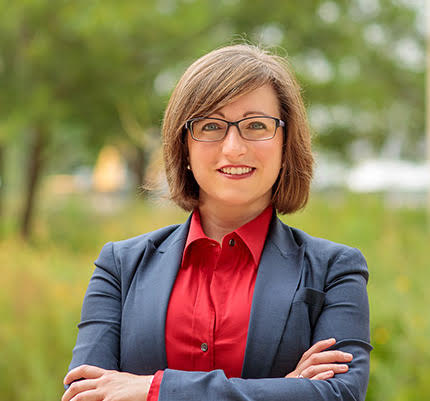 Elizabeth Luckman PhD, is a scholar who focuses on business practice in the "real world." Elizabeth helps companies navigate the challenging human dimensions of organizational work, with the goal of creating more value for everyone. She believes that this approach, combined with a problem-solving mindset, is the best way to improve performance. Dr. Luckman's record demonstrates success in teaching and coaching leaders at all levels in a wide variety of settings. For Elizabeth, it all comes back to blending the best academic ideas with hard-won experience in companies. This powerful synergy is what she calls "actionable scholarship".
Featured Workshop: Transforming Leader Paradigms

Jim Luckman and his daughter Elizabeth have co-created a powerful leadership development methodology based on Jim Luckman and Olga Flory's 2019 book, Transforming Leader Paradigms. Ideally designed for groups or teams of 10-12, this highly customizable program includes both online learning and in-person workshops designed to help leaders experience a transformation in their thinking about how to lead people in organizations. Leaders will learn how to redefine their role from aiming to control employee behavior to creating the space and conditions for employees to contribute their valuable ideas for organizational growth. No matter your sector or the size of your organization, you will learn how to engage team members in making this whole company shift to a new paradigm of leadership in service of problem solving for complexity. Every leader (or person who aspires to be a leader in their organization) will learn how to accelerate learning for improved performance.
KARL OHAUS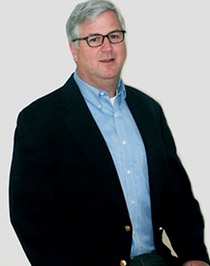 For lean to become transformational—for people to actually get something out of it and for lean to meaningfully improve business performance—management needs to create the conditions where problem solving is not a separate activity for team members, but an essential part of everyone's daily work. This is why continuous improvement is so hard; it often means developing a new and very different organizational culture. As an executive coach and facilitator, Karl Ohaus's focus has been helping ambitious leaders think about how to teach lean thinking and problem solving so that team members make performance improvement work their own. In his 20+ year career, he has worked with such organization as American Licorice, United Plastic Fabricating, Mayo Clinic, Ecofiltro, and more. He particularly enjoys working with humble organizations (teams that understand they always have something to learn), and he makes sure to keep his sense of humor along the way.
Featured Workshop: Creating a Foundation for Sustainable Business Performance Improvement
This 2-day workshop is designed to teach front line supervisors and employees at the base of your organization how to work together to solve problems and improve your most critical business processes. Two to four weeks prior to the workshop, we will conduct an on-site visit with you to observe the current state of your operations and deliver a brief introduction to the lean process for your management team. During this meeting, we will work together to understand your organization's real business problem and discuss why it is important to solve.
From this initial meeting, we will develop the content and determine the participants for the 2-day workshop. The 2-day workshop is educational and hands-on, aimed to address real problems in your workplace based on your real business needs. Ideal for 20 participants max, it will help your team begin to solve problems in workflow right away. Read more.

DAVID VERBLE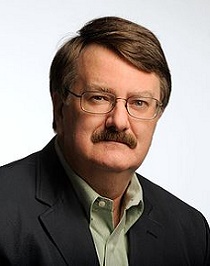 David Verble, a veteran of Toyota North America, is among the first to bring Toyota's unique and highly effective problem solving methodology (known as "A3 thinking") from Japan to the United States. Indeed, this was David's first assignment at Toyota in Georgetown, Kentucky (Toyota's first wholly-owned plant in the U.S.)... to capture this unique approach to strategy development and problem solving and share it with a Western audience. This incredible opportunity and learning experience has led David to helping organizations and teams all over the world strengthen their problem solving capacities. David has been working as a performance improvement consultant and leadership coach since 2000 and, in addition to his work on A3 thinking, is perhaps most well-known for his work on humble leadership and effective coaching.
Featured Workshop: Coaching A3 Thinkers
In our outside of a work context, our tendency as human beings is to look at others' attempts at problem solving, find the holes in their stories, tell them what we don't like and what they need to change, and even tell them what we think are the right solutions. When we take over the problem solving (and problem solving thinking) in this way, we inevitably become the problem owners. As leaders in organizations, employees can't help but let us do this either, given our position. This workshop proposes a radically different, much more effective way of managing team members. It introduces core skills for coaching A3 creators/owners not just on the content of their A3s, but in such a way that as leaders, we don't take away agency and problem solving thinking from others. This not only shows respect for our team members and the work they do every day; it builds tremendous trust and goodwill. This workshop is highly interactive and leaves plenty of time for Q&A.
If you are interested in a more customized offering, talk to us, and let's chat about your organizational goals.