Mike Orzen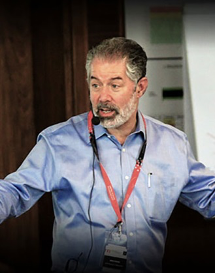 email ↓
Mike's passion for meaningful teamwork, psychological safety, and continual improvement helps clients build a healthy organizational culture that prioritizes respectfully engaging people, improving business process capability, enabling people and leveraging information technology to drive a culture of excellence.
His personable approach and people-first philosophy has inspired leaders and empowered workforces to successfully apply Lean in many complex work environments including banking, insurance, software development and operations, textiles, manufacturing, aerospace, food and beverage, logistics, healthcare, military and higher education. Mike has been teaching, consulting and coaching for more than 25 years and amassed a unique blend of Lean, Lean IT, service administration and operations insights he uses to help organizations in their pursuit of enterprise excellence. He also coaches and mentors business professionals around the world.
Mike is coauthor of the award-winning books Lean IT: Enabling and Sustaining Your Lean Enterprise and The Lean IT Field Guide. He is a recipient of the Shingo Prize for Operational Excellence, a faculty member of the Lean Enterprise Institute (LEI), Shingo Fellow and certified assessor and adjunct professor with Ohio State University's Master of Business in Operation Excellence program. He is on the editorial committee for the Lean IT Association (LITA).